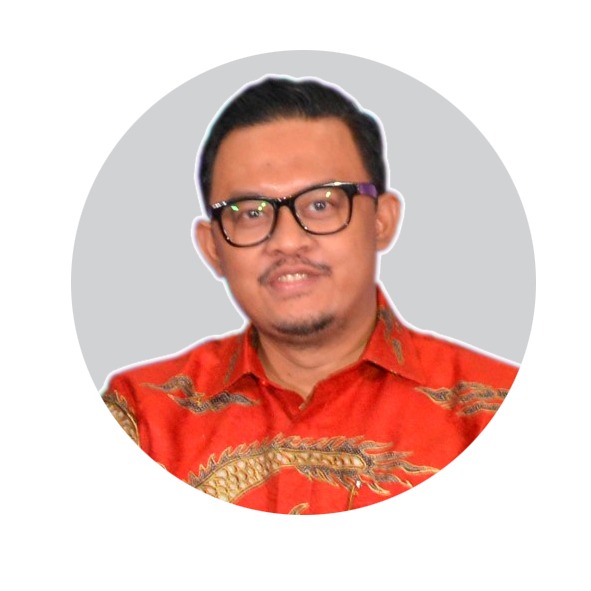 Bram S. Putro | Founder & CEO
WHO ARE WE?
The Iconomics is established by professionals that have experience in integrated media
. Our mission is to share business analysis and information to our readers.
W
e want to take part in advancing the economy of Indonesia by delivering news and macro economy analytsys
.
W
e are the media platform tha
t p
eople need.
W
e do share good news to our r
e
a
d
ers but we also share
reliable business fore
ca
st. We are the alternative media that give information that readers actually ne
e
d to know.
OUR AUDIENCE
Our reade
rs
' a
g
e demographics are between 18
-
60 years old
.
We have readers from both
genders with all sorts of backgrounds such as young entrepreneur
,
businessman
,
and C
-
Level
entrepreneur.
OUR STRENGHTHEN
We
provide deep and detail res
earch
.
Because w
e also d
o
mini
researches that are
related
t
o business. We ar
e t
he
media that are integrate with
resea
rch
,
lobbies
,
eve
nt
org
anizer
,
learning center and
technolo
gy
field.
AWARD
As
a media
, we d
e
fi
n
itely n
o
tice
h
ow companies work and how they influence other communities around them. We run
series of r
e
search to uncover the best
companies
on th
e s
pe
cified field o
r
category based o
n
companies portfolio.
PUBLISHER
We believe there is more than regular everyday news that we
could share to our loyal r
e
aders
.
An in depth writing towards
certain issues
,
w
e gather business topics and convert them
into a series of comprehensive analysis report.
COMMUNICATION
Communication plays a huge role in building the company's reputation and image
branding
. With accuracy in formulating the idea based on data, we believe
we
can also
contribute to build excellent reputation and brand image,
b
oth for the company and
their executives.Communication plays a huge role in building the company's reputatio
n
LEARNING CENTER
Human resources is one of the most important and integral part of company growth
. With an experienced professional as a mentor,
we a
re here to contribute for the company's growth by sharing knowledge. 
RESEARCH
Behind a successful com

pa

ny

,

we

believe that they always do a comprehensive

research before they proc

ess the data

.

Despite of all the troubles and bottlenecks to

gath

er data and infor

mation, we equip our research team with necessary tools and

suppo

rt th

at w

ill help them

to collect th

e data that they need.
THE MEDIA TEAM
Founder & CEO Bram S. Putro
Director of Research Alex Mulya
Managing Editor Arif Hatta
Content Writer Petrus Dabu
Editor Kristian Ginting
Reporter Yehezkiel Sitinjak, LeoFarhan
Web Content & IT Rickvian, Hendry, Adam
Video Sammuel
Media Social Rizki Nurdiansyah
Graphic Design Mardiana
Staff Research Syifa Putri Kusumaningrum
BUSINESS AND COMMERCIAL TEAM
Manager Firmansyah Faadilah
Account Executive Anisa Rahmawati, Amalliyah, Aulia Fauziah
Event Administrative Assistant Widia Khoirunisa
Telemarketing Silva Apriliana Putri
ICONOMICS COMMUNICATION
Project Management, PR and Government Relation Rizka Firly
ICONOMICS TRAINING CENTRE TEAM
Manager Ratna Samiah
THE OPERATIONAL TEAM
General Affair and Event Support Fauzan D Setiawan
Staff General Affair Muhammad Natan, Saptari Basuseno
Head Finance Agnes Lauwira,
Staff Finance
Diana Magdalena
HRD
Dimas Bayu
PT IKON ASIA KOMUNIKASI
Tebet Dalam I G No.16, Tebet Barat, Jakarta Selatan, Jakarta 12810
Tlp. +62 21 2298 3213
Fax. +62 21 2298 3322
[email protected]
[email protected]
LEADING DISRUPTION ECONOMY
© Copyright ICONOMICS. All Rights Reserved.